We decided to go on a family bike ride out in Fairview on Saturday morning. Brian loaded the girls up in the Burley (the "carriage") and we rode out to a beautiful neighborhood nearby. On the way there, we stopped to feed the horses some carrots. Mommy did most of the feeding though- I think the idea of the girls coming in such close contact with a horses' mouth was just a bit intimidating- uh, and gross.
Later that day, we went out for ice-cream and made a fun stop at a pet store to see the animals. We had to drag Taylor out of there, kicking and screaming! She did not want to leave. Then, we came home and broke out the sprinklers for the girls to run around in. Afterwards, we made cookies and watched a movie together on our new (hooray!) couch.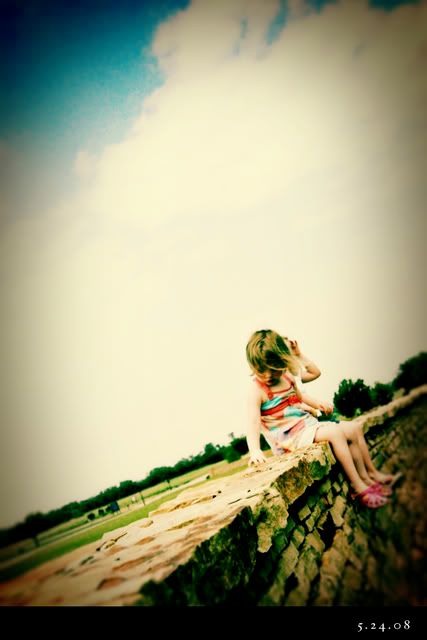 Too cute to photoshop ...