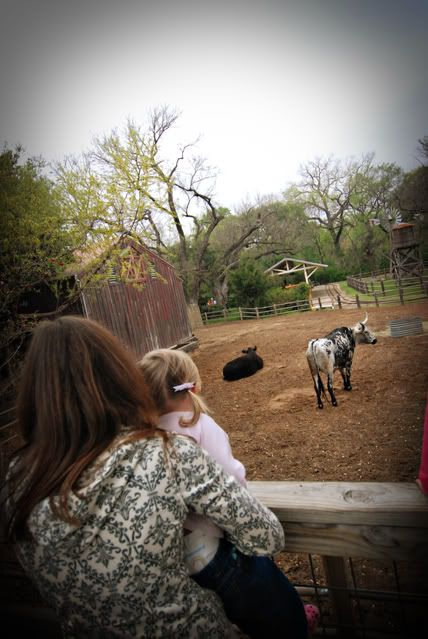 Saturday was the perfect day for a trip to the Zoo- only because rain threatened all day so there were no crowds. We had SO much fun...they had every animal you could think of, including gorillas, giraffes, White Bengal Tigers, Jaguars, Cheetahs, Rhinos, Sharks...everything.
Kate and Taylor had a blast and so did Mom and Dad. It was totally worth the drive and if you live in this area, it's a must.
Kate's favorite part was probably the elephants and feeding the birds and Taylor loved all of the fish and cows. They kept asking, "What's your favorite animal?" and thought for sure that the Zoo would have unicorns.