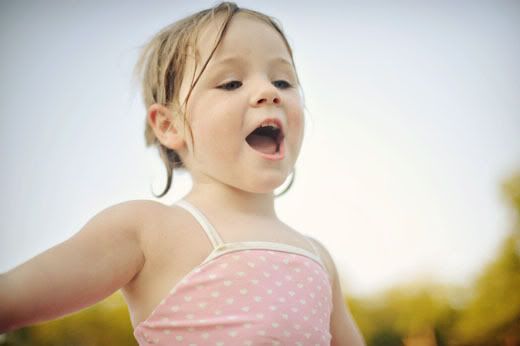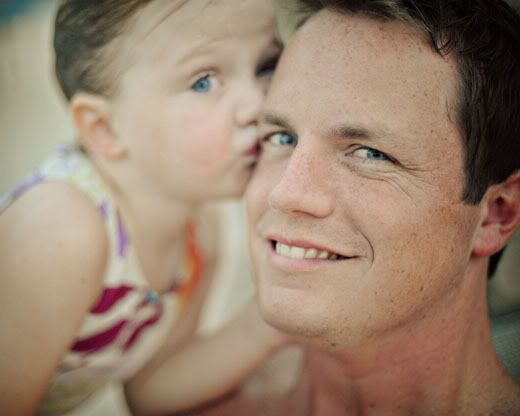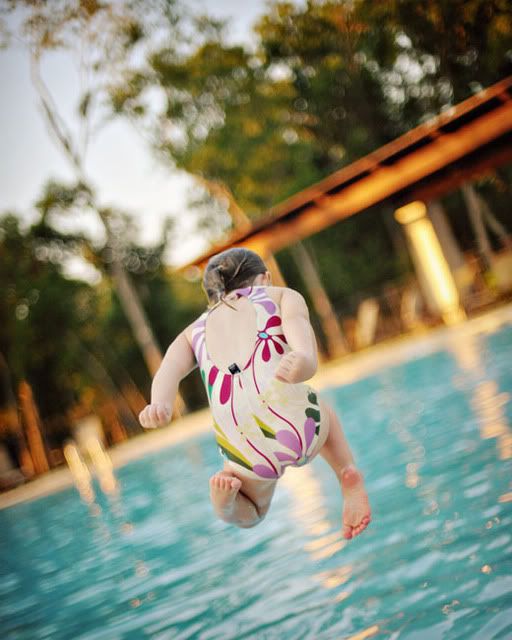 Here's some shots of the girls at the pool with their Daddy. There is nothing they love more than swimming (unless you're talking about "treats"). Kate loves to "dive", as you'll see her attempting in the last picture. As long as she starts with her arms up, in the diving position, it qualifies as a dive in her mind. :)
My Mom came into town last week for a few days. Its always fun to have visitors, but when Grandma comes to stay...well, thats something extra special! And, she came bearing gifts! Kate and Taylor LOVED having her here (and so did Brian and I!)...we didn't do much, but we spent a lot of time at the pool and just chatting and eating yummy lunches. We miss Grandma already!
Kate trying to lay out like her Grandma Becky ...