We really had a great time in Mexico ...
Thanks a million to the Robinsons for planning such a great trip and for being such great company. You know you're great friends when you can just sit around and play cards and tell embarrassing stories. They were so helpful, especially after my accident- pushing me in my wheelchair, getting food for me at all the buffets before they served themselves, not laughing at me as I hobbled around the room, and for Nora cutting and dying my hair.
I hope they can get back to a normal life of not always having to use the safety ramps and the long ways in order to find the elevators to accommodate wheelchair-bound me. Thanks again- we look forward to next time!

We were serenaded by our very own mariachi band at La Hacienda.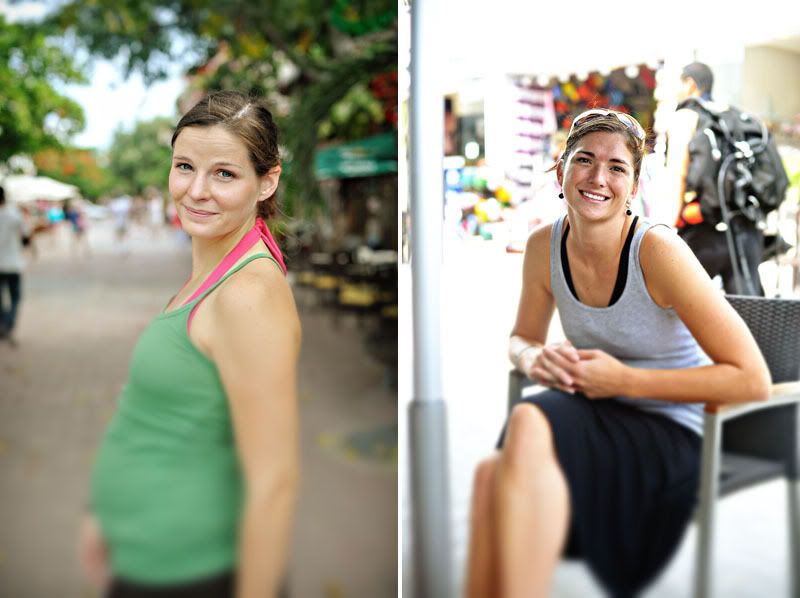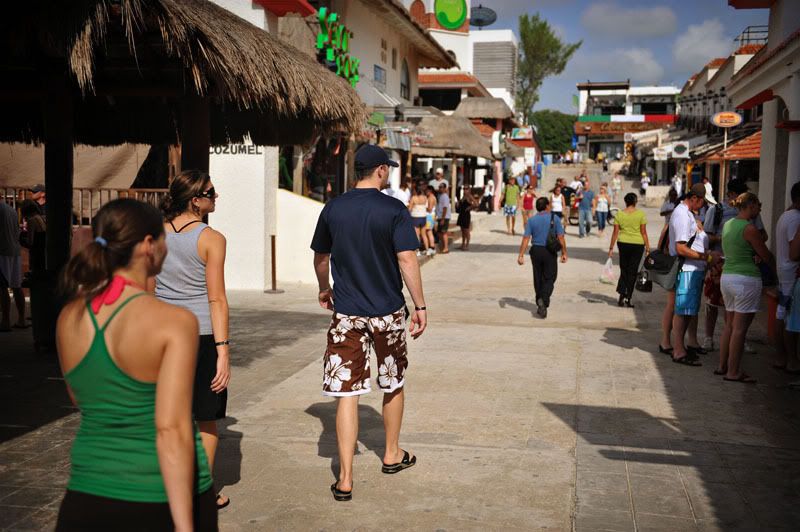 This is us before the fateful scooter ride, hanging out in Playa Del Carmen. They had tons of souvenir shops and some really colorful buildings that made for some pretty scenery and great pictures.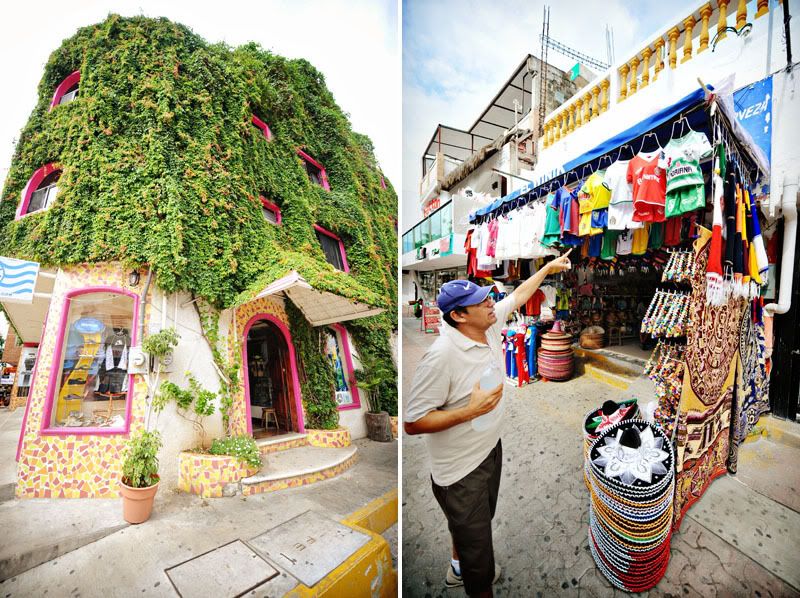 We did ALOT of this while we were in Mexico...chips, guac, salsa, cheese...yum!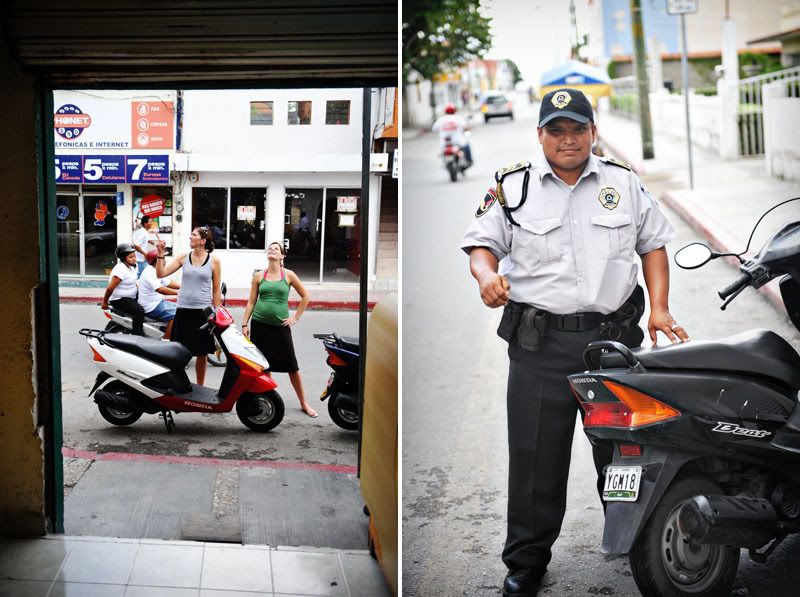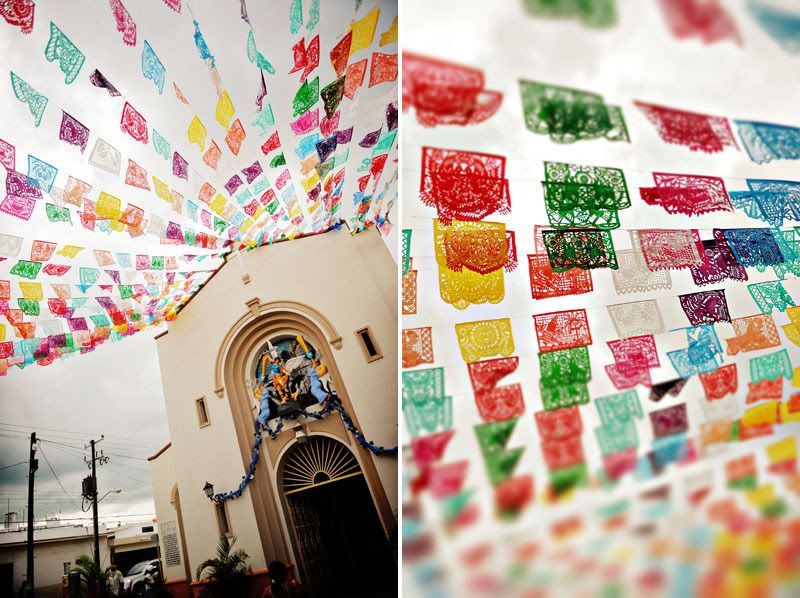 We rode the ferry from Playa del Carmen to Cozumel Island, where we rented the scooters and drove around a bit. While we were waiting to leave, this policeman was hanging out looking for the illegally-parked owner of this scooter. Mr. Tough guy! I love the colorful paper banners hanging from this church- so Mexico! And, this last pic was me and my mode of transportation from the ferry to our taxi in Playa- sweet!


We had one full day of Mexico before I got hurt and we really had alot of fun. Brian and I got there a few hours before the Robinsons and we were so excited to be on vacation that we immediately put our suits on and went snorkeling and then swimming in the pool. It was perfect weather that day and we are so glad we were so anxious to get out in the beginning.