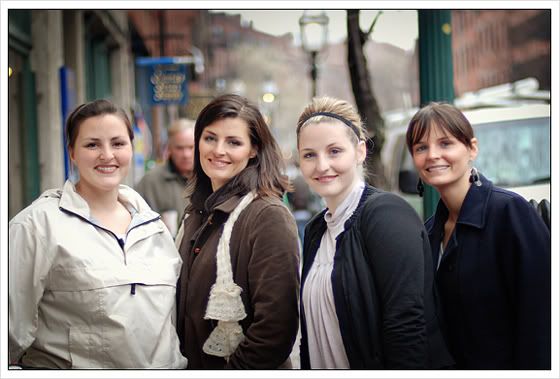 Outside the Paramount Cafe in Beacon Hill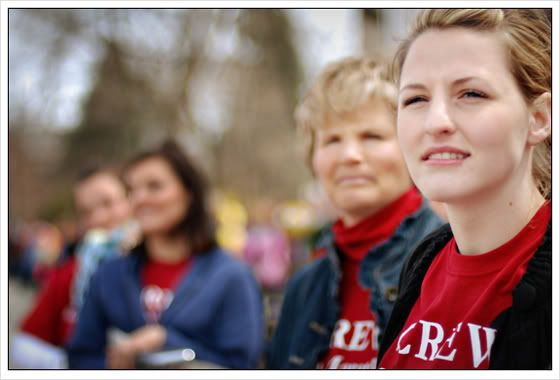 My sister, Claire, at the race


Emily, Jennefer and Jessica- notice the lovely shirts!


Boston Harbor from the balcony of our hotel...isn't it amazing??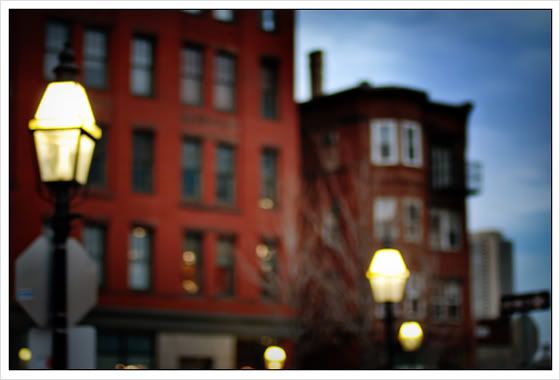 Little Italy...we ate dinner here on Saturday night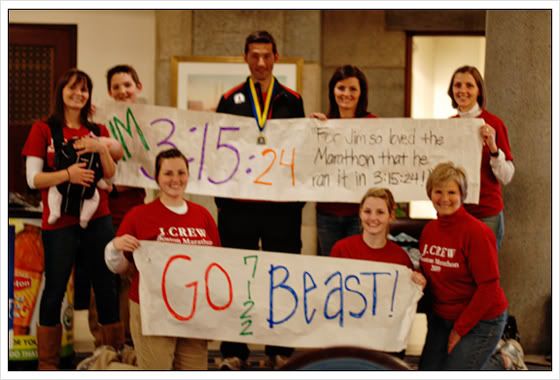 Post-race at the hotel. Jim loved our signs...
Lauren and I just got back last night from Boston- it was such an amazing trip. I've never been to Boston before, and I absolutely loved the city. It reminded me of New York City, but with all of these beautiful historical sites sprinkled in between the skyscrapers.
We stayed at the Custom House Marriott, which is a Boston landmark and really was beautiful. On Saturday afternoon we picked up a quick lunch at Quincy Market, by Faneuil Hall. Then, we boarded a Boston Harbor Cruise. On Sunday, we went to church in Cambridge as well as toured the city by trolley....so cool.
Monday was race day...we got up early, made some signage for Jim, donned our matching shirts, got some breakfast by the harbor and then rode the MBTA to the 21-mile mark. Finally, we saw Jim running...he finished the race in 3:19- and roadkilled about 3000 people in front of him- no small feat for the Boston Marathon. Congrats to Jim...it was a great race and so fun to take in the energy on race day that was all over that city.
The final day of our stay, we walked all the way to Beacon Hill to get some breakfast at the famous Paramount Cafe...yum. It was such a cool walk- it was raining a little bit and the walk was long, but the neighborhoods and city sites we saw along the way were totally worth it. We had to hit up H&M while we were there so after b-fast we found our way to some shopping and then picked up a late lunch. Finally, we caught our flights back home.
It was so fun to see my sisters and to hang out. There's never a dull moment when the Jewkes girls are together- I'm sure Jim and London can attest to that! Thanks Jim for giving us a reason to get together and thanks Mom and Dad for making it all happen! So fun!