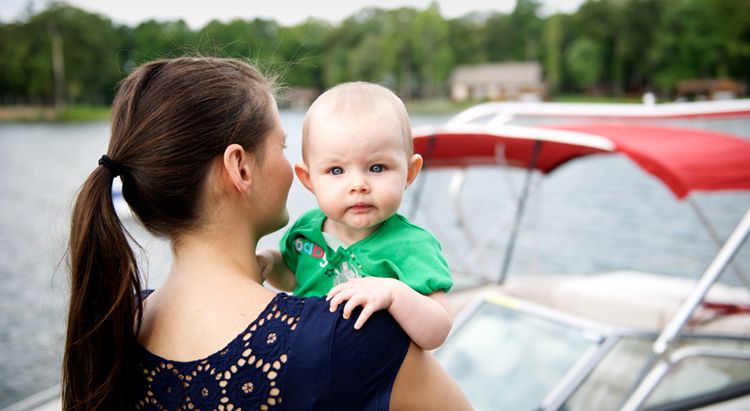 Thanks to Mauricio for driving us around the Lake all day ...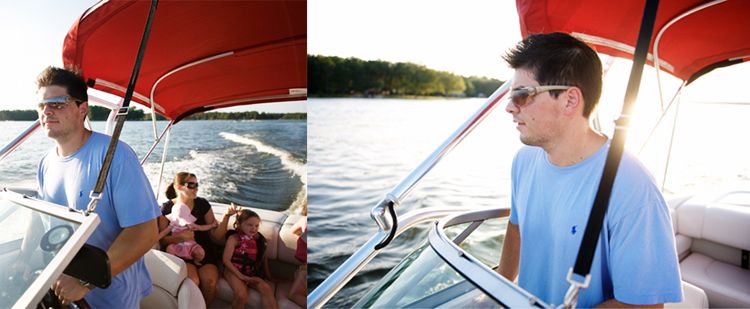 Two hot mamas, two sweet babies, and three cute booties...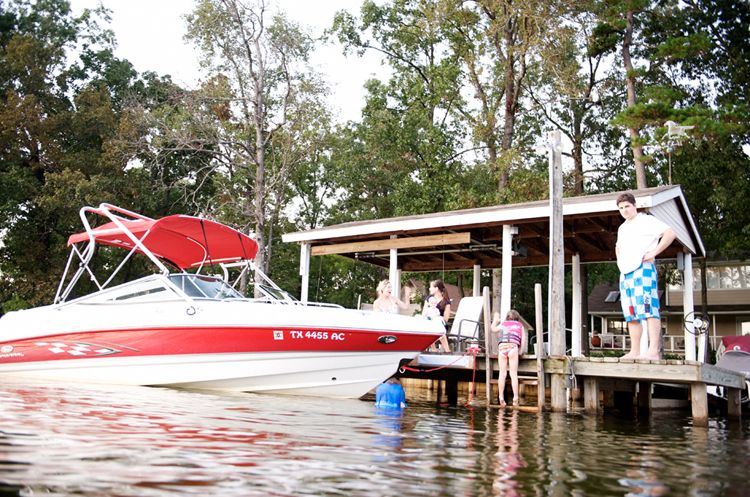 We had such a good time last weekend at Lake Cypress Springs with the Dardanos and Sullivans. We went boating right when we got there, stayed up late playing games and talking, and then got up early the next morning and went boating and swimming all day! We always have a ton of fun when we get together and this was no exception.
Kate and Taylor loved spending all day on the boat and in the water- I think it was a first for them. Kate went tubing with Brian, and mom and dad both wake-boarded (and we might have walked like our great-grandparents the next two days because of it :) ). Such a good time. Brian and Kate also swam the distance of the lake between the lake house and the opposite shore...come to think of it, I don't think Kate stopped the entire day and a half- she was like a kid in a candy store the whole weekend.
Thanks to the Dardanos for the invite and we can't wait to do it again...please?