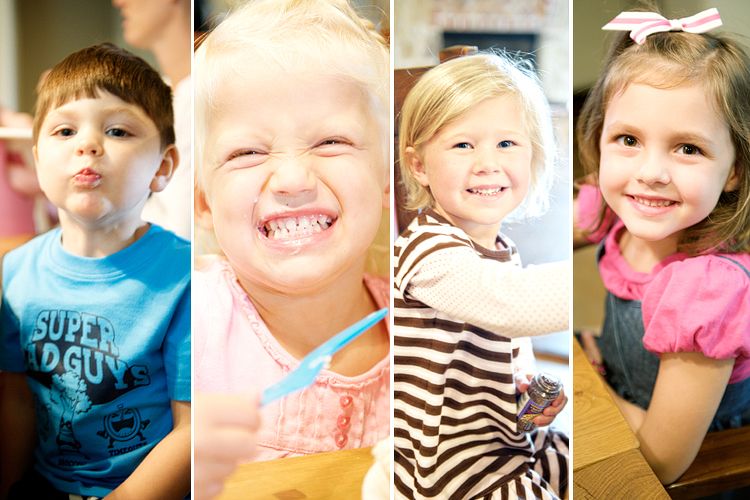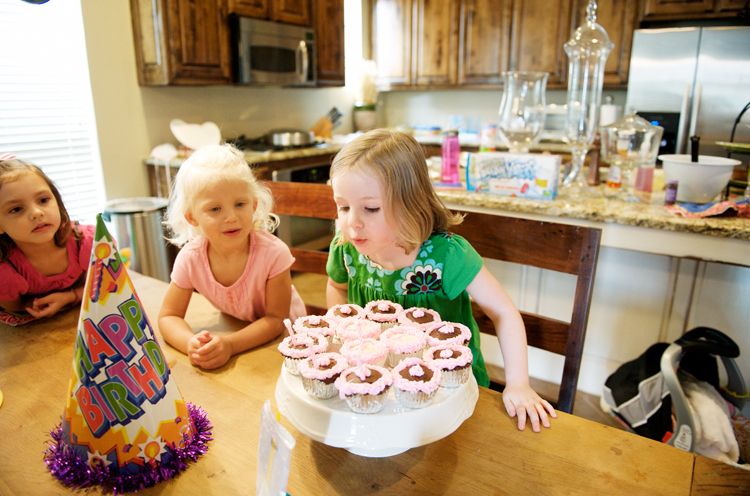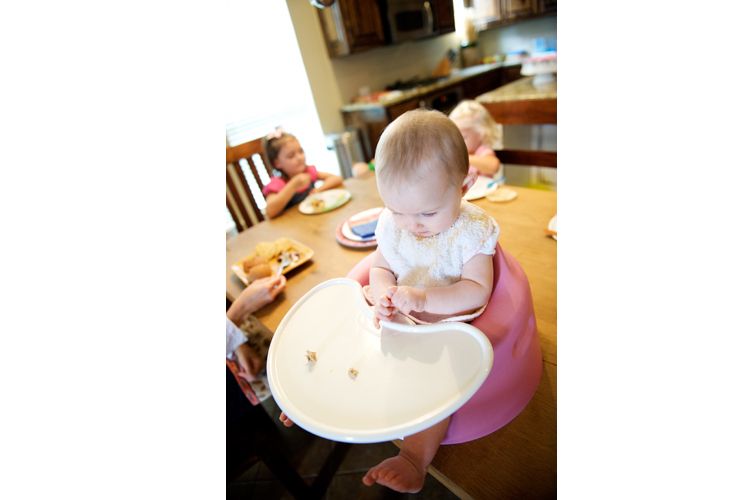 We celebrated Taylor's birthday today! Both Kate and Taylor love doing crafts so Taylor and I decided on a "Crafts and Cupcakes" theme. When her party guests arrived, they painted and decorated their own bird house, then they each got messy while they slathered (or just ate) frosting on their own cupcakes. Pizza was served for lunch, followed by a cupcake "cake" and ice cream!
Taylor lives for birthday parties and she has been counting down the days until she turns four for quite some time now. In fact, she jumped out of bed at 6:45 AM this morning and said, "Is it morning yet?" when Brian went to wake Kate up for school...perky. Then, at 7:38 AM she says, "Mom, how much longer until my birthday party starts?" and I told her it was still 3 1/2 hours away. She waited about 3 seconds and then said, "Has it been 3 1/2 hours yet?" No, not yet.
Here are some pictures from our little shin-dig. We Love You Taylor-PO! Happy FOUR!
Wanna see last year's party? Go from this to this