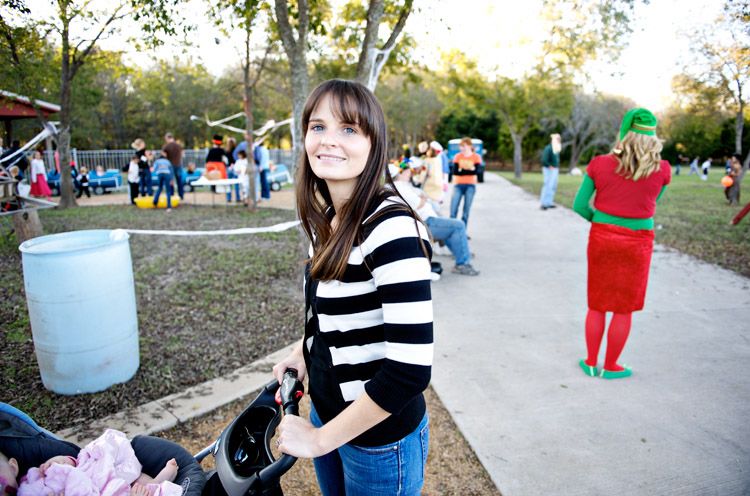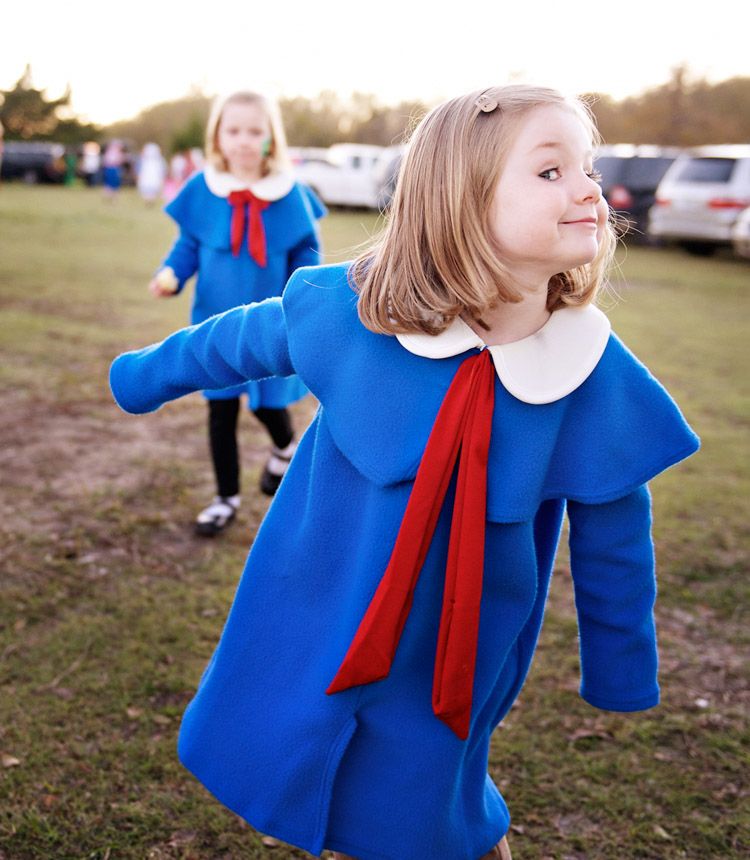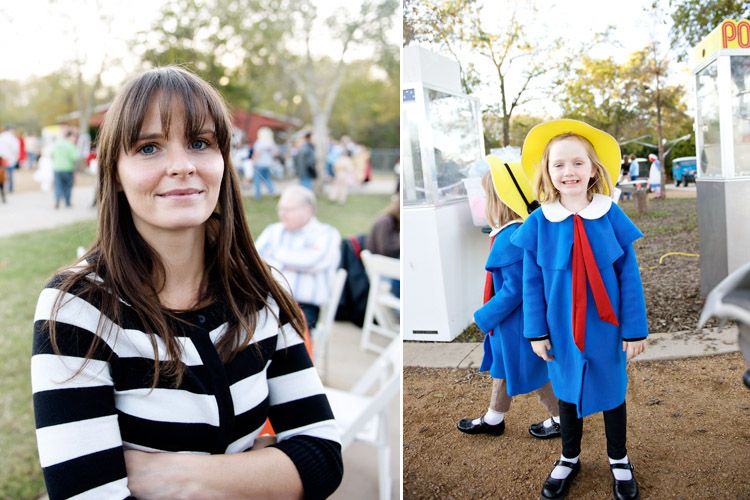 Kate and Taylor were both Madeline this year for Halloween. They've loved watching those movies and reading the books. They even knew some of the Madeline vernacular like saying "Poo poo" when you're not scared of something...and trust me, they use that one whenever possible.
Taylor had a costume parade at her preschool on Wednesday, we had our ward trunk-or-treat on Friday, and then we went to Nana & Papa's ward trunk-or-treat on Saturday night after which we met up with some good friends and went trick or treating in our neighborhood. The girls got a TON of candy and I might have even heard Brian giving them tips on how to get as much loot as possible (ie- if someone leaves a bowl of candy on their doorstep there are no rules as to how much you can take).
I froze all of the chocolate as suggested by my sister, Rebecca. So, we made candy-covered chocolate cookies this past weekend with that and then in a momentary feat of self-control, I threw the remaining candy away. I know, I know...I'm crazy. Or that's what I've been thinking every day around 4 pm since.